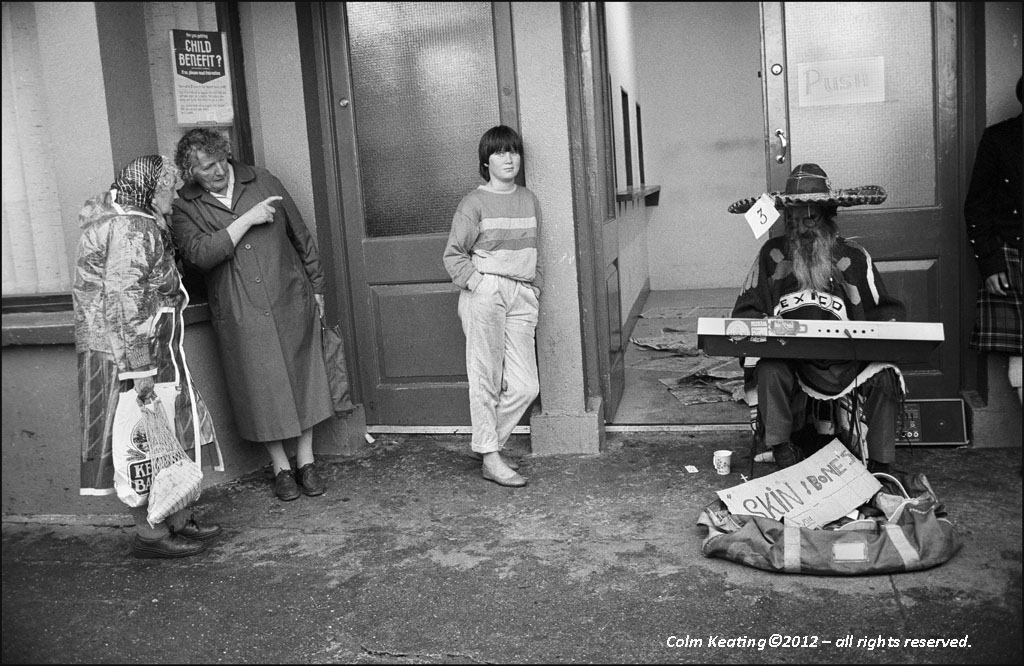 Street Performer's Competition. No.3 John Maher also known as "Skin & Bones" referring no doubt to his slight build.

The day after I took this photo I met him in a pub in Kilorglin - during the Puck Fair. I spent a very enjoyable few hours with him, drinking and chatting away.

Again a lovely man, knowledgeable and modest, earning a crust daily at puck in the early morning shift when the cattle and horse dealers were in town. Afterwards, when I met him, he'd have his few beers some food and an early night to begin it all again the next day. Not 9 to 5 but he knew the value of time management, rest & relaxation.

He had a camper van / caravan and he travelled fom town to town following the fairs, fleadhs, and the farmer markets. A hard grafter. Met him once or twice in Dublin over the years. When not on the road he lived in Bray.
Location: Kilorglin, Co. Kerry
Photographer: Colm Keating